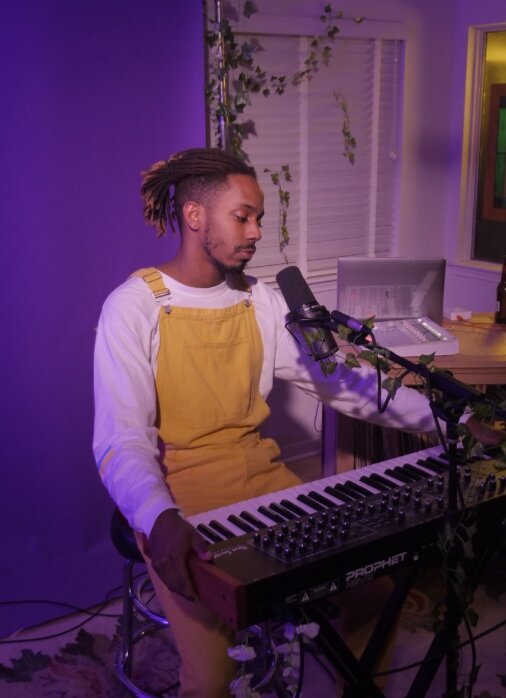 JAY WILE
Austin-based R&B artist and producer Jay Wile emerged in 2017 with his debut EP, Blue Patio, establishing himself as one of the genre's most exciting new creative acts. As his warm baritone vocals float over lush production, Jay pulls inspiration from musical legends such as Lauryn Hill, John Legend, and Stevie Wonder.
Blue Patio, which includes the standout tracks Numb (featured on Joe Kay's Soulection Radio) and Honest, were both produced and written entirely by Jay. His style of heartfelt lyrics and smooth crooning melodies fit perfectly over the vibey, subdued production displayed throughout the project.
Bloom Series, Jay's most recent release, features a few different collaborators like Atlanta rapper Phay, and LA based Omenihu. Standout tracks like, Awhile, still bring the nostalgic vibes Blue Patio harnessed while introducing new elements and sounds throughout the project.
Jay Wile is preparing for a big end to the year in 2019 as one of Bandsintowns Big Break artists, an addition to this year's Mala Luna music festival in SATX, and another big project in the works.